23 Mai

LOVE NO HATE_LANA DEL REY_ VIDEO_LUST FOR LIFE

Yesterday night a terror strike hit Manchester. We feel incredibly sad. How to react, how to understand and how to deal with this tragic situation.

Love NO Hate.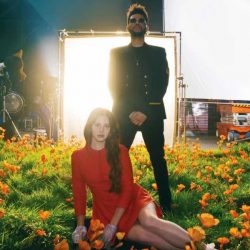 We want to post something positive in this world.
The title LUST FOR LIFE and the complete video is a wonderful tribute to life and love.
Expect flowers and peace.
Lana Del Rey hooks up with The Weeknd  in the new video for Lust For Life.
A new and positive direction for Lana Del Rey if they start to dance under the stars, before the slide off the Hollywood "D" into a field of flowers.
Check out the Lust For Life video below.
© video and pictures: Lana Del Rey