19 Mai

THE MODEUROP COLOR CARD WINTER 2018/19 IS AVAILABLE NOW

As members of the creative team of MODEUROP, we are thrilled that the color card for autumn winter 2018/19 is available now.
Order you color card with original leather cuttings from the official website, or by mail: modeurop(at)schuhinstitut.de

http://www.modeurop.de/_en-index.html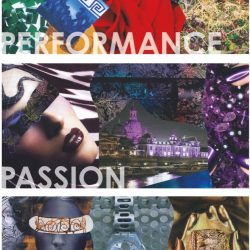 The internationally recognized color chart in real leather,  is indispensable for all creative people in the shoe and leather sector.The leather colors are matched to the fashionable textile offer of the most important European production countries and supplemented by 'technical materials'. The texts and color collages are written in German and English. The COLOR CARD will cost € 95,00 plus VAT, the subscription costs € 150,00 plus VAT.
©pictures: MODEUROP
MODEUROP COLOUR CARD Herbst/Winter 2018/19 jetzt erhältlich
Die MODEUROP Colour Card für Herbst/Winter 2018/19 ist da! Die für alle Kreativen der Schuh- und Lederbranche unverzichtbare und international anerkannte Farbkarte in Echtleder ist ab sofort beim Deutschen Schuhinstitut in Offenbach erhältlich. Der frühe Ausgabetermin erlaubt Herstellern und Designern bereits jetzt mit den neuen Farben und Trends zu arbeiten und so den raschen Veränderungen des Marktes gerecht zu werden. Die insgesamt 20 Farben für H/W 18/19 wurden in die drei MODEUROP Themen "Reflection", "Passion" und "Performance" eingearbeitet.
Die MODEUROP COLOUR CARD umfasst:
• den Colour Block mit herausnehmbaren Mustern in Echtledern
• alle Farben auf einem DIN A3 großen Farbposter, auf dem die Farbthemen auf einen Blick gut erkennbar sind
• wichtige Informationen zur Verwendung der Farben und zahlreiche stimmungsvolle Bilder, die die einzelnen Colour Stories beschreiben
• das Colour Booklet im praktischen DIN A5-Format
Die Lederfarben sind auf das modische Textilangebot der wichtigsten europäischen Produktionsländer abgestimmt und durch 'technische Materialien' ergänzt. Die Texte und Farb-Collagen sind in Deutsch und Englisch abgefasst. Die COLOUR CARD kostet im Einzelversand € 95,00 zzgl. MwSt., das Jahres-Abonnement kostet € 150,00 zzgl. MwSt.
Bestellungen der MODEUROP COLOUR CARD Herbst/Winter 2018/19 über:
modeurop@schuhinstitut.de
Deutsches Schuhinstitut GmbH
Berliner Str. 48
63065 Offenbach am Main
Tel.: +49 (0)69/829742-10