nextguruNow. provides design services and trend forecasts in the field of fashion and leather accessories
trend research and forecasts
we research and analyze the international markets and bring to life a vision of what is happening. we have the work experience to define the trends of tomorrow, an in-depth knowledge of the fashion industry, and a true passion for fashion. our close involvement with art, music and the international design scene allows us to spot what is new and relevant in the fast changing markets.we worked with leading forecast and trend agencies in paris and london for more than 10 years.
fashion design, collection build-up
we develop customized collections for our international clients in the men and women's wear sector and casual wear market, using our know-how to transform conceptual ideas into successful collections which meet end consumer needs. we provide professional support during the complete design development process tailored to individual business needs.
nextguruNow. progressive style development since 1995
nextguruNow develops customized collections and color and trend concepts for international clients such as: Helly Hansen, Alife & Kickin, New Yorker, Promostyl Paris, Otto group, Karstadt Aport, Bruno Banani and many more.
Our motivation:
we love to bring in our experience and know-how as fashion designers and trend experts for more than 20 years to transform conceptual ideas into successful collections which meet end consumer needs. Moreover the agency used to work for promostyl paris and WGSN london, LSNglobal and is responsible for the fashion consulting of the ILM offenbach (international leathergoods fair).
-----------------------------------------------------------------------------------------------------------------------------------------------------------
…AND THIS IS WHAT OUR CLIENTS SAY
Will-Fried Hillebrand / CEO Virgils Lederwaren
The design services of the agency nextguruNow have greatly strengthened our brands. Starting with the design of concrete bag series, both in leather and PU and canvas, to extensive seasonal trend books with vector graphics, metal parts, details, as well as artwork developments and logo variants.
Uta Riechers-Wuttke has always understood our brand philosophy and continuously developed our design handwriting.We and our license brands (bruno banani, h.i.s ) are always very productive and enjoy working with them. Uta and Martin are team players with a stringent approach and excellent knowledge of the fashion and accessories market.
Bernd D. Hummel–Geschäftsführer Bernd Hummel GmbH, licence holder KangaROOS

"it`s a pleasure to work with next guru. uta and martin are working extremly professional and have the senses to develop the right feeling for our brand. we are looking forward to an ongoing and successful cooperation."

Erik Joneid | Head of design Helly Hansen, Norway
"the  time with nextguruNow told me that they are professional and really on the front of having things done and understand the business".
Elle Hankinson, Senior Editor, Travel & Arts, WGSN
"Martin has provided Berlin-based information to support the City by City directory for a good many years, and is a respected journalist and valued member of our global freelance network. He certainly knows his city!Thank you for all your help and hard work."
RA Manfred Junkert | director of the federal association of leather goods germany
"As federal associaton of the german leathergoods industry we appreciate the partnership and cooperation with next guru now for years. the competence, experience and awareness of styles and fashion is a real profit for our member companies ". Modeurop, the fashion trend pool in DSI is under new creative management from the berlin based design & trend agency nextgurunow,
Uwe Sasse_founder, co-owner and CEO of US40
Uta Riechers and Martin Wuttke were instrumental design – and productmanagement – advisors for several projects within my textile group over the last 10 years. They have the rare capability of understanding the entire value chain of the textile business, while being skilled designers and trendscouts at the same time. Their work performance and  – ethics have always been impressive, while their friendly, modest and caring personalities make them true companions in a tough business enviroment.
I will always recommend them, and they will always have my full support!
---
AND THE TEAM IS ...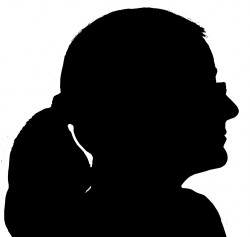 uta riechers-wuttke
graduated fashion designer with work experience in paris, copenhagen, italy  and asia.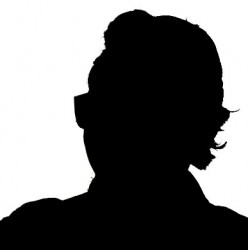 martin wuttke
graduated fashion designer with work experience in antwerp, copenhagen, italy and asia.