schmidt takahashi  ( Eugenie Schmidt and Mariko Takahashi)…are collecting garments again : … BE PART OF THE  "Reanimation" of fashion……. let your wardrobe be an inspiration for berlins hottest  talents…….follow the movement …you can drop your clothing  and items at the fantastic store of the TRÜFFELSCHWEIN TEAM in central berlin mitte…..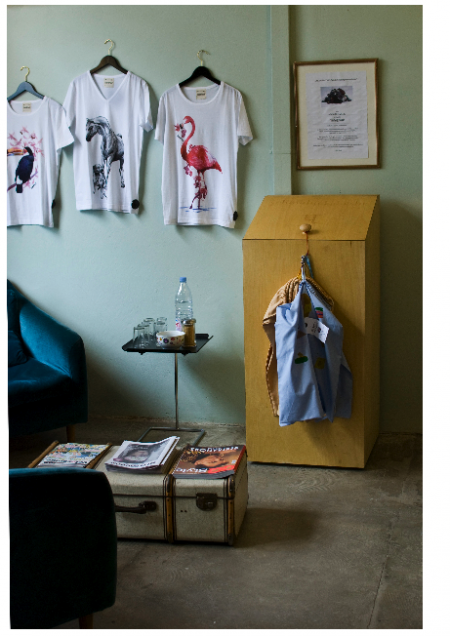 HERE IS THE COMPLETE INFORMATION FROM SCHMIDTTAKAHASHI…WHERE TO DROP YOU ITEMS..:
For our new collection we need a lot of used garments, which are no longer wanted in your wardrobe. We want to involve you into our project "Reanimation", if you would like to donate these garments. Your clothes will receive another life as a part of the collection of schmidttakahashi. In the future you can trace their new lives at our website (www.schmidttakahashi.de) and find out what they turn out to be.
You can donate your diverse worn garnments such as coats, jackets, trousers, shirts or accessoires (excluding underwear) into the container, which is located at our favorite men's wear store"Trüffelschwein". We are looking forward to find yours in our container.
Mon – Sat  12:00 am – 8:00 pm