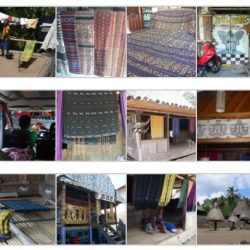 indonesia research part one:
as we are always curious and exited to learn more about traditional weaving techniques and dying methods, we did a long research to flores indonesia. and we can say: flores is amazing: old culture and tradition, the yarn is dyed with natural material like bark and indigo, and the weaving process of the ikat is done 100% by hand on prehistorical looms. i you like to move yourself further than to the mass touristic beaches of kuta, than you will find amazing textile adventures in flores. the beauty of the traditional weaving culture in the villages of ende, maumere, moni and bena is still more than active: is highly enjoyable for lovers of craftsmanship….the beauty and skills of the ikat works on flores are beyond description. here are some highlights form the ikat village research:
all pictures … © nextguruNow.